Client Testimonials for The Sivel Group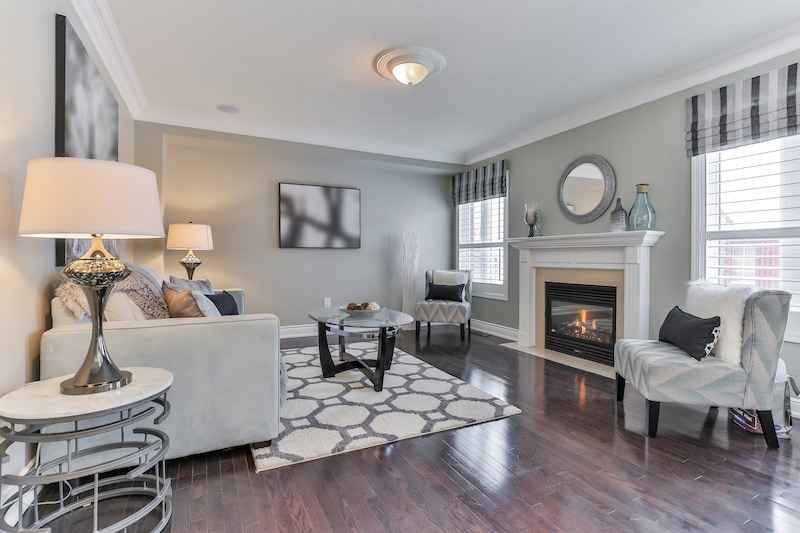 "Michael Sivel was an absolute pleasure to work with. He has a strong work ethic and follows through with every last detail. Michael is incredibly quick to respond, which I appreciated very much. I would most certainly recommend working with Michael."
"Holly Reynolds is top tier. From my cold call to her outside a house with a sign to the farewell after our purchase closed and even beyond, Holly exuded joy, energy, kindness, helpfulness and a high degree of communication and effectiveness. I'd recommend her to the president. Thanks Holly. Thanks SivelGroup."
Ian and Susan Clark
Siobhan helped us find the perfect place in Philly. When we couldn't be there for the home inspection, she stepped in. Siobhan is professional, heads off problems so they don't happen, and has an easy going demeanor. I highly recommend working with Siobhan for your buying and selling needs.
– Eileen Hoban
I enthusiastically recommend Jean to help guide you through your real estate journey, particularly in this challenging time. We were relocating with corporate relo support due to a job change and given the complexities and costs in such a tight market I had extreme anxiety on how to navigate the market and Jean was so supportive and helpful that it really made me feel confident we would find what we needed. In the end I would say we found a needle in a haystack kind of house. It was my first time going through a new construction process and this was not a typical one and Jean took it all in stride, gave excellent advice and ultimately ended up with a fantastic home at a reasonable price and terms which in this kind of market is the absolute best anyone could ask for. I firmly believe the deal we made was only possible with her excellent support, industry knowledge, and negotiation skills!
I can't say enough about Jean and her incredible work and dedication in helping me sell a house. I am an executor of an estate and live on the other side of the country so handling a house sale wasn't gong to be easy. Jean took over and took all the worry and hassles off my plate. She was very knowledgeable of the area and the market. She handled helping me find resources to get the house ready for sale and even did some of the work herself. She get me informed along the way and I never felt I didn't know what was happening. She walked me through the multiple offers we received and helped me pick the best one. She was right next to me through the whole process. Above and beyond. I would highly recommend Jean.
Jean was recommended to my husband and I by a co-worker/friend and even though our situation was a little unique (moving across country to an area we had only been to for work related purposes, but never actually visited), she was extremely accommodating and did everything to help us find a good home in a great neighborhood. She answered any questions we had regarding which areas to look in, why certain areas were priced the way they were, recommendations on which areas to focus on, what houses were not worth our time, etc. She video called us for all of our showings, took lots of pictures when necessary, and provided tons of detail about what she was seeing, including asking about things we wouldn't have even considered even if we had been present for all of the home showings. 100% would use Jean again if we ever sell our home and would recommend her to anyone we know looking to purchase a home in the area.
Jean is a very professional, knowledgeable and trustworthy realtor. Throughout the process of selling our home, Jean answered our many questions quickly and fully. She recommended exactly what needed to be done to our home before putting it up for sale. Her suggestions were cost effective and not financially burdensome. Jean explained the process and all the documents that we needed to sign. She explained technical information in simple, understandable terms. Jean was fantastic at negotiating a sale price with which we were very pleased. Jean was wonderful to work with and helped the whole selling process to go smoothly, even through the COVID19 pandemic. We highly recommend her to anyone who is in the market to sell or buy a home.
Jean has worked with us now to buy 2 homes and sell 1 home. Jean is a high touch, smart, partner in the home buying and selling process. Over the course of 2 home purchases, Jean has probably taken us to see 50+ homes. Jean was always incredibly responsive to our requests to see homes and she gave her honest assessment of the home and provided us considerations or watch outs to think through. When we made offers on home, she guided us along the way and gave us sound advice based on her local expertise to make sure we were submitting competitive offers. In selling our home, she worked with us during COVID to willing get us to a place where we were able to put our home on the market the day it opened up, and she sold it within days. She is very considerate, always available and incredibly responsive. I highly recommend her to anyone who is looking for a hard-working, collaborative partner who knows how to navigate the real estate market on or near the main line!
Jean was amazing to work with. She helped us purchase our first home, and went over everything in an easy manner making sure we understood everything. Would highly recommend to anyone!
Jean is an outstanding agent, and person, who helped us since the very first day we moved to PA. We couldn't have been in better hands, we truly recommend her services. Thanks to her local knowledge and experience we had an efficient time management finding our new home. She was always responsive to our questions or needs with a proactive and constructive approach. When negotiating terms and conditions she was diligent and meticulous. It's been a pleasure working with her!
Jean's mastery of the real estate industry is evident in all that she does! With every challenge, she had a solution! With every question, she had an answer! Jean's dedication and perseverance, her passion for and knowledge of all aspects of real estate, and her boundless energy (can we bottle that?) lead to a constant drive to go "above and beyond" for us! We feel privileged to count ourselves among her clients! Thank you Jean!